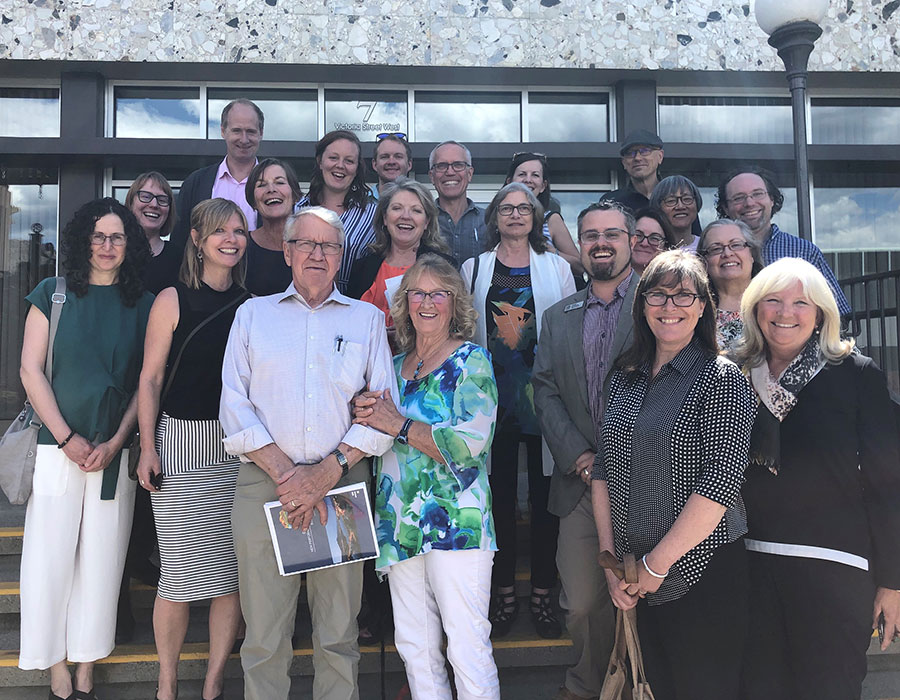 The Kamloops Centre
for the Arts Society
The Society has been formed to advance this new proposal. On June 18, 2019 the Society was introduced to City of Kamloops Council and has committed to the development of a business case for the City's consideration. The Society's mission is to participate in the promotion, creation, development and construction of the Centre for the Arts.
PO Box 43 Kamloops Main
Kamloops, BC V2C 5K6
info@kamloopscentre.ca
Organizational Goals
Develop a business case;
Develop and implement a communications strategy;
Enlist broad community support;
Develop and execute a fundraising campaign;
Provide input into the design of the project; and
Work with the City of Kamloops to elicit financial support from other levels of government.
Board Members
The Society's Board of Directors consists of local leaders in the community, business and the arts.
Brenda Aynsley
Vice President
United Way
Fiona Chan
Treasurer
Community Volunteer
Laura Piva-Babcock
Secretary
BCLC
Barbara Berger
Director
City of Kamloops
Margaret Chrumka
Director
Kamloops Art Gallery
Dennis Clare
Director
Community Volunteer
Alisa Coquet
Director
Thompson Rivers University
Paul Dagg
Director
Interior Health
Kathy Humphreys
Director
Community Volunteer
Evan Klassen
Director
Western Canada Theatre
James MacDonald
Director
Western Canada Theatre
Daniel Mills
Director
Kamloops Symphony Orchestra
Thomas B. Friedman
Director
Kamloops Film Society
We Need Your SupportTo Make this Vision a Reality
We are building our membership to raise awareness, keep the community informed of our progress and ultimately to demonstrate community support for this project.
By joining the KCA Society as a member, you will receive project updates, have access to volunteer opportunities and belong to a group that cares about the future of arts and culture in Kamloops.
Become a Member Today
© Copyright 2023 Kamloops Centre for the Arts Society